Clothing produced in Serbia has its customers in America and Japan! Afterthe collapse of textile industry which has been for years among leading export aces,Serbian fashion has evolved to a level where it gives great importance to design,and in conjunction with inherited knowledge it confidently conquers the region,moving towards global market.
Twenty localproducers, holders of brands labeled "made in Serbia", which exportpieces of clothing under this signature get the most credit for that. As SladjanaMilojevic, director of FACTS cluster gathering textile industry, says for ourportal, value of their exports last yearreached EUR 30 m.
– These are mainly countries of former Yugoslavia and European markets, and IVKO sends its products even in the US and Japan.This manufacturer, our interlocutor explains, managed to get together quality, good design, find a niche market and after many years sets its product to upper middle price point, so their garments are also sold for 500 euro in retail. Milojevic also mentions that clothing creations from Serbia, thanks to Luna, Mona, Tiffany and other companies, are worn in Russia, Slovakia, Germany and the Netherlands as well but it takes lot more to reach world market to greater extent.
– All these manufacturers fought for recognition and success at domestic and foreign market alone without any support other than inherited know-how and knowledge and creativity of young designers which is our great advantage.
To get to the world market, however, we need incentives and financing, marketing, and the image of the country, not just individual brands, because this is a serious game – Milojevic mentions.
Uros Momirovic, GM at Mona fashion company sees the role of the government increation of environment so that everyone would have a chance to succeed. Hiscompany exports to CEFTA region market, it has fifty retail outlets and employs600 people in textile industry.
– Anyone who thinks of solution and makes a step forward will do a good job –Momirovic says for our portal.
He seespenetration to the markets as 'great challenge'.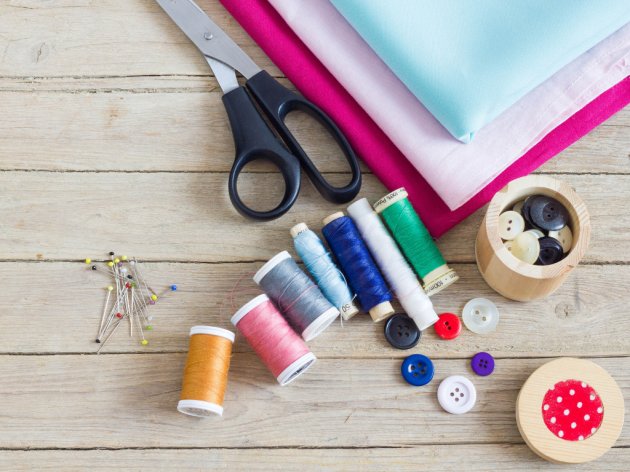 Here we are known, we have a brand, and for the product to be sold at the international market, not including diaspora, it is necessary to create an identity. For our producers it is important that competition, which is in Serbia appeared over the last ten years with the arrival of Inditex and other companies, raised quality for all. We entered a race that exists everywhere in the world. We have quality, good design and brand and I believe our companes in the near future will achieve greater breakthrough into foreign markets, starting with the fact to cover all ex Yugoslavian countries, and then neighboring countries such as Romania, Hungary, Slovakia, Greece, etc.
D&G from Serbia
The figure of 1,800 companies which operate in Serbia in the field of textile, leather and footwear, including nearly 900 in the field of fashion and clothing speaks a lot about textile industry potential for development. Only 15% of this figure, however, produces its own brand, and exports 20% sells goods only in domestic market, while the highest – 65% works for loan operations (additional service jobs).
The latterare the most responsible for the fact that leather and textile industry in 2016generated exports of more than USD 1.1billion so in Serbia, for foreign companies, men`s and women`s clothing, jeans,underwear, socks, sweaters, labor and military uniforms are made. Even theshirts for Dolce & Gabbana are made here!
– Although opened factories employ more than 300 people, everything is done for others, so workforce is actually "exported" – Milojevic says. Unlike them, he adds, domestic manufacturers which develop their own brand, export something which is from concept and design, to implementation a 100% Serbian product, and in this way they are exporters of additional value.Growth in loan operations in Serbia is part of a global trend. According to data presented by FACTS, India, China, Italy, Germany and the United States are the biggest players in textile industry. China is expectedly the largest producer and United States is the biggest consumer. Among the countries, China, India, Bangladesh and Pakistan are set aside and when it comes to corporations – Nike (USA), Inditex (Spain), Adidas (Germany) and Kering (France). This shows that while some invest in branding, development and design, production is relocated in the most populous countries.
Against non-loyal competition
On the way to further upswing if Serbian clothing industry there are mostly "ailments" of the branches: informal economy, unfair competition, high charges and lack of qualified workforce, and companies require more serious approach to solving these problems. The idea is to come back to exports of EUR 5 billion which was recorded decades ago when Serbian textile industry was in full force. Members of the FACTS cluster, among other things, complain against undeclared work, unregistered employment, unfair and anti-competitive imports from China.
According to unofficial information, every other piece of clothing inSerbia is sold at the black market while one of NALED's researches showed becauseof the gray economy in textile industry, Serbia`s budget annually loses EUR 800m.
Figures
– Exports of leather and textiles from Serbia in 2016 amounted to USD1.1 billion
– This is an increase of 13% compared to 2015
– Expected growth in exports in 2017 is 15%
– This sector has 1,800 active companies in Serbia
– 1,200 are small and medium enterprises employing up to 9 workers
– Around 30 companies employ over 250 workers
– In total, this sector employs more than 45,000 people and 100,000 indirectly
– 88% of workforce in Serbian textile industry are women
– Forecasted growth of textile industry by 2025 at the global level is5% per annum
FACTS in figures
– 25 states (including AMC, Artex, Extreme Intimo, Beba kids, Brem, Garmen, IVATEX, Ivkovic, Jasmil, Kika, Leonardo, Luna, Mona, Fashion Studio Click, Đukić, Tib Stil, Stig, Tiffany, Zora sport , Maruska, Snatex, etc)
– Turnover of EUR 50 m – App. EUR 30 m of exports
– They hire 13% of total number of employees in textile apparel industry, which contracted with the network reaches 4,000 people
– Since its set up in 2010, turnover growth of 18% and exports 30% was recorded while productivity and employment grew by 12%
Ivana Bezarevic